(By James Frost – originally published in the Australian Financial Review on 1 July 2019.)
The thundering arrival of streaming services such as Netflix has been one of the biggest and most disruptive developments in the entertainment business since the arrival of television itself.
Netflix has amassed almost 150 million subscribers and is squaring off against other giants such as Amazon, Apple and Disney, who have a combined market value of more than $US2 trillion.
So why is technology investor Alex Pollak of Loftus Peak backing a relative minnow with a market capitalisation of just $US10 billion?
"We are in Roku because they provide the operating system [OS] to 30 per cent of all smart TVs sold in the US," Mr Pollak, who founded Loftus Peak five years ago, said.
Mr Pollak says in the future television will become "app-first" and Roku's agnostic OS is capable of providing personalised advertisements in the same way Google and Facebook do for billions already.
"So Roku is an acceptable, unaligned provider of an operating system that can provide personalised ad placement and on a five-year basis we believe they will do very well."
In an industry that is expected to spending tens of billions this year on content and profitability can be slim to none, the bet on Roku is akin to selling picks and shovels during a gold rush.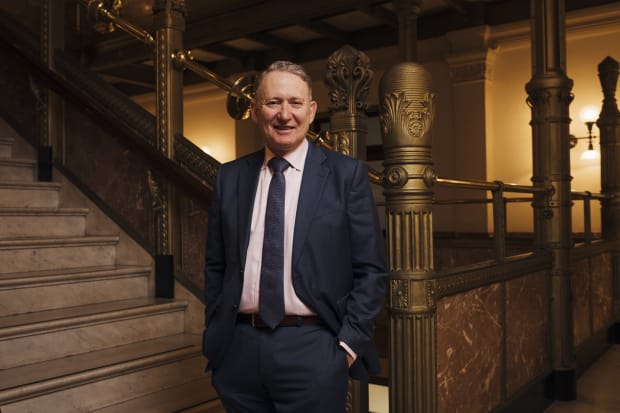 Loftus Peak is a boutique fund manager that invests only in disruptive businesses.
While that may sound restrictive, Mr Pollak says the fund's mandate is throwing up opportunities in banking, retail, transport and many more industries for consideration.
Founded in 2014, its global change portfolio has approximately $100 million under management spread across a managed discretionary account and a unit trust.
The fund has 24 positions in individual companies and can go to 50 per cent cash. It charges a fee of 1 per cent, the platform charges 0.27 per cent and an outperformance fee of 15 per cent of returns over the MSCI All Country World Index in Australian dollars.
Some of the big names held by Loftus Peak include Apple and Amazon. The fund also has positions in their Chinese counterparts including online marketplace Alibaba and telecommunications giant Tencent.
The tight focus on technology stocks has delivered investors a very strong return of 20.65 per cent (before fees) per annum over the five years since inception in July 2014.
Concentration comes at a cost however and the price you pay is volatility, as investors found out in May when the portfolio was almost down double digits.
US President Donald Trump's decision to put Huawei on a blacklist of companies considered to be a threat to US security has been interpreted as a move designed to hurt China and accelerate trade negotiations between the two countries.
Companies on the entity list are not allowed to buy hardware, software or services from US technology companies. Good politics or bad politics, two of Loftus Peak's biggest positions including circuit manufacturer Xilinx and chip-maker Nvidia were caught in the crossfire.
Fund performance became collateral damage and the fund was down 9.78 per cent for the month of May.
The fund has since recovered. When the rout hit it was 26 per cent cash and the fund has since deployed capital back into the same names at cheaper prices.
Both companies are still well off their 12-month highs. Xilinx is 45 per cent lower and Nvidia is 16 per cent lower. Even after the battering however both exhibit price to earning ratios well above 30 times.
The former journalist with the Sydney Morning Herald and Macquarie stock analyst – who covered such companies as Carsales.com and Seek – says this is not a problem.
Metrics like price-to-earnings ratios are meaningless when you are investing in long-term disruption.
"You can't make an investment on single-period valuation, you have to make a call on where the world is heading" he says.
Mr Pollak prefers to use discounted cash flow (DCF) when sizing up prospects. While most analysts might employ DCF to forecast quarterly results out 18 months, his DCF analysis of Xilinx and Nvidia goes out 13 years.
He believes both companies will be booking revenue growth of 15-20 per cent for the next several years and using DCF assists with providing a backstop for valuations several years out. Most analysts are almost exclusively concerned with predicting quarterly or half-yearly results.
Mr Pollak says DCF models are inherently conservative because of this and rarely give serious thought to what revenue streams might look like several years out.
"If you don't consider those numbers you are only ever going to get a one- or two-year view on what's going on and that's not going to work in today's market."
Mr Pollak says banking is a good example. With rapidly growing players such as foreign exchange specialist Revolut, digital bank monzo and payments platform Adyen experiencing success in Europe it's only a matter of time before they launch in the US and Australia.
"So if you've got revenue growth of five or six or seven or eight per cent for the big banks in Australia on years three, four, five six and seven you're probably going to have some problems with that and that is going to have an impact in your valuation."
Want to read more?